Kitchen Hood Cleaning Service – What's more important than the peace of mind that comes with knowing your business is operating under safe and certified standards? Exhaust System fires can happen if grease and flames or intense heat are brought together inside the hood system. Master Cleaner provides a comprehensive line of service that protects against fire. We tackle all of the grease build-up and maintain  your exhaust system clean and free of grease. Our Kitchen Hood Cleaning thoroughly cleans the hood, channels and exhaust fans in your kitchen exhaust system. We also offer customized cleaning programs to service and clean ceilings, walls, floors, ovens, stoves, kitchen equipment and hood canopies. What ever your needs are, Master Cleaner can help. From the hood to the stove top, we will reduce the risk of fire and ensure compliance with local fire and health regulations.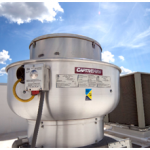 Exhaust Fan Maintenance – A broken or worn down exhaust fans can hinder and or  completely bring your kitchen operations to screeching halt. Heat and grease ventilation are the primary functions of the exhaust fan. Excessive grease buildup, worn out fan belts, and other environmental weather factors can seriously deteriorate and  slow down the performance of your exhaust fan. At Master Cleaner, we offers Exhaust fan services to solve these issue's and keep your business running. Routine exhaust fan examination's, grease cleaning and motor and belt service maintenance can extend the life of your system and provide you with assurance that your system is running properly. Service Includes: Fan Evaluation, Belt Replacement and Adjustment, Belt tension and alignment, Fan bearing lubrication, Current Impedenace test, Motor Replacement , Electrical current test and Fan Duct Cleaning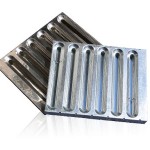 Filter Service and Exchange – The professionals at Master Cleaner are committed to providing you with the most extensive service available. No other company provides a complete and full range of commercial kitchen services than us. That's why over the last 30 years we have been the go-to kitchen hood and grease care service provider.  Our Filter Service & Exchange program offers the  most reliable and cost effective service in Los Angeles. Using modern technology and innovative cleaning methods we clean and remove grease build up from you hood filters and swamp them for clean units.  We have a large inventory of hood filters in all sizes and types. Our services meet NFPA code 96 requirement as well as adhere Insurance and health code requirements.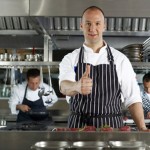 Business Service Type – Who do we service? Master Cleaner Corp caters to many different facilities and institutions. Not only do we service restaurants and fast food locations, but we also cater to hotels, catering venues,  casual sit-down, ma' and pop's shops, chain restaurants, universities, retirement homes and many others. whether you need a general assessment or a complete kitchen exhaust system cleaning, we have the experienced staff to do the job right – the first time and every time. Our professionals are trained, qualified and certified to inspect, correct and service your kitchen exhaust system from roof-top to the stove-top. Business Service Types Include: Franchise Restaurants, School Cafeteria,s Nursing Homes, Universities Retirement Homes, Public & County Institutions, Small Private Restaurants, Catering Services, Hotel and many more.